Swiss bell used for years; still in great shape. 

Solid Brass Sleigh Bells...Traditional "jingle bells". 

 These are "goat proof"; they cannot remove the "ringer" from the inside.  A plus if your goats have a lot of spare time to stand around and look for things to do. They are each one octave apart, absolutely melodious and pleasant to hear as your livestock ambles about.  Some folks also buy these fas a durable toy for large and small hookbills and parrots, as wedding accoutrements,  motorcycle "chimes", and on doors.

 #1  (1 1/4") $3.75

#2 (1 3/8") $4.25

#3 (1 1/2") $6.75

#4 (1 5/8") $8.00

#5 (1 11/16") $9.00

#6 (1 3/4") $9.75

#7 (1 7/8") $11.00

#8 (2") $12.50

#9 (2 1/8") $13.50

#10 (2 1/2") $17.00

Raspberry Bell...

(shown below), a delightful small bell (1 3/8"), with a "goat-proof" ringer.  Our second most quiet bell (Acorn bells are the most quiet). A delightful, ornate jingle bell for smaller stock such as a "starter bell" for little kid goats.  Solid brass.  

$5.75 each.

Pasture bells...

      have a pleasant ring, slightly quieter than the Swiss Open Bottom bells, which makes them a good choice for livestock in a neighborhood setting. A very traditional bell .(below)A very traditional, open bottom bell; the most "goat-proof" of all the open bottom style bells.  Not too loud, has a more muted ring than the Swiss bells. Solid brass.  Attaches to collar with a pin or ring.Showing "open bottom" of a Swiss Goat Bell. If your goats have a LOT of idle time, they can, after some years, chew and tug on the "clapper" or ringer to the point where it can loosen up and can fall out. NEW!! We now sell replacement "clappers" or "ringers" ~ see more below.

Small,2" wide (approx) $12.50

Medium $18.00

Large (approx 3") $21.00

 WE ACCEPT ALL MAJOR CREDIT CARDS AND PAYPAL.

We ship Flat Rate Priority and your package is insured for up to $50.

Additional insurance available. 

Please order by phone by calling:

KUNIC RANCH,

Kunic Family

805-467-3510 ranch

805-975-5736 cell

These are all SOLID BRASS  and will last a lifetime if your stock does not lose them!  Brass will never rust.New Swiss Goat Bells...(below). Solid brass to last a lifetime. These are tuned in harmony Swiss goat bells, solid brass, the best choice for long-distance clarity and for predator control. Measurement is diameter of bottom. Offered in 3 sizes, tuned in harmony. 

Small (2 3/4") $28.00​ 

Medium (3 1/4") $34.75, 

Large (3 5/8") $38.75.

PLEASE NOTE!  

Solid Brass #2 and #3

and 

Chromed Solid Brass #2 and #3 

are temporarily out of stock until mid Janary 2018

Hey!  Where's our bells???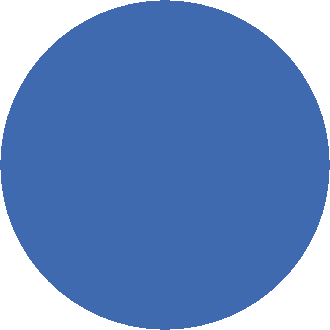 We are temporarily suspending BELL sales until Fall/Winter 2019.  Thank you.