"Shredder" in the hay field.  He is the "favorite bachelor uncle" of the pups,  well adept at teaching the pups a variety of pastimes that Mom would not approve of...

Please contact us at:

KUNIC RANCH

Kunic Family

805-467-3510

805-975-5736

More on Our Schipperkes. . . . .

A Few Words on SCHIPPERKES .....

First of all, though small they have no small dog tendencies.  As Isabel Ormiston,  eminent breeder of the Kelso Schipperkes,   said in the 1920's: "They are a very big dog in a very small package".  Mentally, they are like small Rottweilers or German Shepherds.  Don't let their cute, beguiling looks and diminutive size fool you! 

Schipperkes are very, very intelligent, known to be stubborn,  are funny - clever - entertaining, love their owners and want to be the best dog you will ever own.  Training is a snap if you are consistent.   We highly recommend the techniques of Cesar Millan and William Koehler.  These true trainers know  dogs inside and out and Schipperkes respond immediately to his techniques.  With Schipperkes, either you train them or they'll train you.  It's not rocket science.

DO NOT take a Schip to a "treat based" trainer or "positive only" trainer.  They WILL run the show, and these "trainers"  will then get frustrated and label them as "untrainable" or "out of control".   How do I know this??  I have taken back more than one Schip who was considered so out of control the owners were told they were "untrainable" and needed to be put down.  WITHOUT EXCEPTION, each one,  after less than 20 minutes of simple, firm obedience work,  could not be made to misbehave or take their eyes off me, even being worked in the goat pen admist the herd or in our chicken yards,  with plenty of distractions!  And this is after less than 20 minutes  with me.   And I'm not cosmic. After working with their owners on these simple concepts, these dogs went home to a renewed life in competent hands.  The simple training they received here and instruction to their owners has made for a complete, life-long change.   Each of these dogs had a list of sins a mile long, including incessant barking, soiling in the house, biting owners, guests and children, food posession, incessant activity  and so on.  In EACH case, once the Schip viewed their owner(s) as their pack leaders and their owners were willing to take that position and learn proper obedience work with the right equipment, every one of these mis-behaviors disappeared permanently.  

Anyone can train a Schipperke.  Your only tools need be your willingness and ability to educate yourself and take the leadership position  consistently, and use a  martingale style choke collar (nylon collar with triangular chain attachment to leash) ) and a 6 foot 3/4" heavy leather leash, which is easy on your hand and can be used to smack aggressive dogs across their face who are trying to attack your Schip. (This happens more now as unskilled people have more large, powerful dogs they can't control). The martingale style collar releases immediately after a correction, as opposed to a regular choke chain which does not always release properly.  This is important, as the snap/correction simulates the bite on the neck of the pack leader, and the release is their reward for changed behavior.  It must be immediate.    Never use a "flexi" or retractable lead at any time, they are worthless, don't own one; and do not use a nylon lead of any kind as they can burn your hand if they get pulled out, and if out walking they are worthless to smack onto an aggressive dog trying to attack your smaller dog.

During the World Wars, Schipperkes  were used by the Belgian Resistance to run messages back and forth through enemy Russian lines, and not one was ever caught.  You won't see a Pekinese do that!  Very single minded and determined, Schipperkes  are by nature suspicious of strangers, and will warm to them on their own terms.  Watching their owner's body language, they will accept strangers; thus the importance of socialization and being an owner who is clearly being their pack leader.  Remember, they were bred to guard barges and run off intruders. 

Schipperkes want to be with their owners and involved in whatever they are doing , being  very adaptable in this regard.  

Do they shed? Yes, generally twice a year.  The good news: they get it over with within days.  Do they bark? Yes, they are concerned for the welfare of their family and will alert you to odd doings.  If they are bored and frustrated, it can escalate into habitual barking, but if you are doing your job as a responsible owner mindful of their needs, this and almost any other poblem will never  be an issue.  Their needs are: exercise - discipline/leadership - affection in that order!!   IF YOU CAN'T FULFILL THESE REQUIREMENTS please be honest with all concerned and DO NOT get a Schipperke.  

I believe 99.9% of dog problems are owner error caused.  When you point the finger at the dog, there are three more pointing back at you.  Before you get your pup, set down clearly what is acceptable and what is not and stick to it.  Discipline your pup appropriately the first time unacceptable behavior is noted, not after the tenth time.  Don't get after them one time, and then let the same thing go another time.  Be consistent. Everyone in the family must be in pack leader position and all be consistent and agree on the rules. Schipperkes  are extremely smart.  If you're not running the show, they will.  Hands down.  Have clearly defined rules - boundaries - limitations and have everyone in the family stick to them consistently.  

We care very deeply about our pups and their new owners' success, and want to see their lives blessed by their new puppy as much as ours are.  We are here to help, just pick up the phone and call (best!), or turn on ye olde family computer and shoot an email.  Or text.  Just do it!  The only dumb question is the one not asked.

And, if you are ever unable to care for your Schipperke, or your circumstance changes that you must give him or her up, or for ANY other reason, we will take him/her back at any time for any reason.   They may always return home.

So if this sounds like the breed for you...read on.....

Tiny Buttons at 4 weeks, about 11 ounces, at the time of his surgery.

A note  on Tiny  Buttons~ in a big litter, or any litter for that matter, there may be, for whatever reason, a "runt" or one who needs a little (or a lot) extra attention.

Tiny was born a good 12 hours before his seven  littermates;  at night outside on the hard, cold ground (mama dog, what were you thinking??) But we were awaiting their arrival and rescued him.  He lived on goat colostrum via bottle for several days, was in with his littermates though had troubles nursing well.  At one point he inhaled milk (a lot), and promptly went on antibiotics as pneumonia prevention. 

He passed his well pup check at 4 weeks, but suddenly couldn't take a bottle at 5 weeks.  Back to the vet, at which time the cleft palate was found (as bad as it gets, completely split front to back).  That explained a lot!  For the next week he got his formula (see Leerburg.com) by 1 ml. syringe on his tongue, with lots of nose wiping. He had surgery at 5 weeks and started on Science Diet AD canned food, licked from my finger.  Healing was amazing, almost complete. Praise God! 

Don't give up on these little guys!!Give life a chance, always.  You'll be so glad you did, and will be well blessed in the long run.

Our Schipperkes are AKC registered, your assurance of the highest standard in pedigreed dogs, and guaranteed free of genetic defects. They are raised in our home and socialized from an early age to people and other animals.  They live with us, being part of our daily lives.  They get plenty of exercise on a daily basis, working stock on the ranch or accompanying us on a horseback ride.  We rely on them for predator alerts and help with livestock. 

We infrequently have a litter, and pay particular attention to  individual traits, both attitude and conformation and correct breed type. We are confident that a Kunic Ranch Schippeke will be a pleasure and delight to your family for many years to come. Exceedingly intelligent and  highly trainable, they will mature into calmly energetic, obedient adults. Though as a breed they can be strong willed, their loyalty and devotion to their family can never be questioned. Without a doubt,  they will quickly win your heart and give credence to the adage,  "once a Schipperke owner,alwaysa Schipperke owner". 

We are available for 24/7 tech support 365 days a year. We provide our 30+ page puppy  book on CD containing information pertinent to Schipperkes and their care, also a health redord for each pup and photos of their parents and group litter photo. Each puppy is provided with it's own individual AKC Registration Application, your assurance of the highest quality purebred registry and the only one which will not accept undocumented parents. Our pups have all been vet checked and found free of any health issues, and will give their new owners many years of enjoyment and companionship. Our pups are sold with an understanding that they will be spayed/neutered and obedience trained so they will be simply the best canine buddies you will ever have the pleasure to know.  

Known as "Little Captains", their origin is as Belgian barge dogs. Schipperkes are THE ideal choice for family enjoyment.  They mature at 10 to 16 pounds, which makes them a convenient "travel size".  Happy and intelligent, they are quick and easy to train, patient with children and good "buddies".  They get along well with other animals and are excellent watch dogs. Whatever their family is doing, they'd like to be a part of it...or  run the whole show if given a chance.. As puppies, they sure look like "Little Bears" and we think you'll agree!

                                                                   Give us a call, and we would be happy

                                                                     to share more with you.

Deborah

​805-975-5736 cell

eMail: mecatemom@gmail.com 

"Tiny Buttons" our cleft palate pup ~ a success story!

A wagonfull of "happy campers" at theKunic Ranch.  The little guy with the ears down just hadn't yet developed the ear cartilage for them to stand up, and frequently at about 6-8 weeks of age little Schipperke ears will do this.  They all stand up by 10 weeks or so.  Tiny Buttons is the little guy with his paws hanging over the front edge. 

Sire: AKC Champion Karric's Walk The Line

Tiny Buttons as he is today! 

​PLEASE OH please do NOT body clip your Schipperke!!!!

1. WATER TUB: They need WATER THEY CAN GET INTO!

    As shown above, a $6 mortar mixing tub from Lowes or Home Depot  works great.  They need to be able to immerse themselves safely.

2. DRINKING WATER: They need two or more buckets of water to drink from (in case they tip one over.  Be sure to clip or tie to a fence in the shade or immovable object.  Be sure they can't get their collar caught on it.

3. SHADE: They need SHADE.  Put their water in the shade, be sure they have plenty of access to cool shade with air circulation. 

4. WET SAND: A tub of wet sand is a real plus and they love to dig in it and hunker down to get cool.  It will also help save your garden.

5. OFFER AIR CONDITIONED INDOORS for him/her to cool off. 

Schipperkes can handle hot summer heat with no problems or special grooming, provided they have shade and plenty of drinking water and a wading pool to cool off in, and a tub of wet sand will be further beneficial.

Body clipping your Schip is not only UNdesirable, it is detrimental to them as well, exposing their skin to insects and sunscald by removing their natural covering and protection.  In addition, the healthy bacteria living on their skin will be wiped out when the protective covering of hair is removed.  Their coat may not grow back as it was before.  

PUPPY FORMULA

Raising a pup with a cleft is no small feat, but the formula you feed makes a HUGE difference. Our homemade whole-food formula has 11 cals/ml,

compare with Esbilac at 1 cal/ml.  Here it is:

In a 1 Quart mason jar:

2 cups Trader Joe's Organic European yogurt (full fat yogurt, creamy smooth, may use any brand)

1 raw egg yolk (NO white, it is not digestible)

1 Tbs Karo Syrup

Mix well, then add...

2 cups Goat Milk

and stir well.

Keep in fridge up to 5 days.

Warm small amounts in hot water or on stove, NOT in microwave or  you'll kill the beneficial yogurt culture and cook the egg.  

Feed newborns slowly with a 1 ml syringe,  I feed every two hours, 24 hours a day for the first 2-3 days.  Drink lots of coffee (you, not the pup). . A pet nurser nipple can be fitted to the end of a syringe for older pups.  The syringe works better than a bottle as flow can be regulated and will prevent aspiration.

If you have a little guy who needs extra calories, use one can of condensed goat milk instead of fresh and you will increase the calorie content.

Your pups will look as plump as dam raised and you do not need to limit the amount fed as they will not get diarrhea on this formula.

Sirius on "mouse patrol".

"I love you, Mom", Luna with one of her pups.


There is just not much cuter than a Schipperke puppyThere is just not much cuter than 

In the 1920's, the woman largely responsible for bringing the Schipperke  to America was Isabel Ormiston of Kelso Kennels.  She considered them "The best small dog ever" and we completely agree.

Schipperkes do it all!  Sirius Black on Bonnie the Belgian with Leanna.. 

Sirius just likes to ride! Here he is on Coco.

Mora of San Francisco with her new pup!

Typical Schipperkes ~ everyone has a different plan of action!

"I think we should make a break for it!"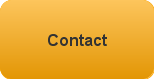 Our Schipperkes... the little guys.

​Yes, Virginia ~ there IS a Santa!"

Schiperkes make great family members.  This is Bode, who also resides in San Francisco. 

Gabby has found a friend!

Kids and Schips go together.

We have puppies!

All our puppies are AKC registered, born and raised in our home, dewormed regularly,  well socialized, guaranteed free of genetic disorders, sold on a spay/neuter contract and current on all age-appropriate  vaccinations.  We give our 30+ page Schip Puppy Book on CD as well, and are always available to help in any way.  We know each one's unique temperament and inclinations and can help you pick your exact right lifetime companion for your lifestyle.

                                  Price $975

AKC SCHIPPERKE PUPS

​We have a "surprise" arrival of a fine litter from Claire born Feb. 7, 2017. There are at this time 3 males available when they reach 9 weeks of age. Photos to come; these shown are of our December pups.

Of our December pups, we  have one stunningly adorable male pup available.  We have started a new method of starting the training of our Schip pups early, using Jane Killion's "Puppy Culture" method.  The results are astounding!  These pups will be easier to train in the future, having been started early when their little minds are most pliable  and accepting.  As an added bonus, they are virtually 100% litter box trained which is a huge step toward easier housetraining.

 Well on their way to socialization skills even now, when ready to leave home they will have had their first immunizations, AKC papers,health record, be paper trained, and have our Schipperke Puppy book on CD.  When you purchase a pup from us, we hope you will stay in touch through the years, and know that we are always here to help you with your Schip in any way we can at any time.  Our pups are $975 and health guaranteed.

Beautiful, energetic and super-smart pups available at this time.

HOT WEATHER AND SCHIPPERKES

We have had an amazing amount of rain the past few months, and in our more arid climate are not set up for it.  Because of added ranch issues, I apologize for being hard to reach.  We have a lot of other things going on and livestock to care for which has taken an unusual amount of time.  Thank you for your patience and consideeration.